About Me

About Me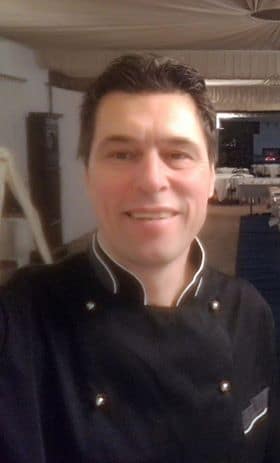 I want to tell you something about me.
My name is Luigi and I am a Master Chef, originally from the city of Padua, near Venice.
I have worked for many years in hotels and restaurants and, after a life of travels that have taken me to India, Thailand, Morocco, Mexico, Brazil, Argentina, and Turkey.
I arrived in Bologna in 2014 and started to work in one of the city's best cooking schools.
In 2017 I decided to create Bologna Cooking Class, in order to carry forward the activity that gives me the most pleasure: teaching people how to cook.
Bologna is considered the food capital of Italy, with some of the most famous Italian dishes, known all over the world.
Lasagne, Tagliatelle, Bolognesa meat sauce, Tortellini and Tortelloni… It's the ideal city for food lovers.
My teaching method is very playful and fun. In addition to the dishes taught through their recipes, I also teach cutting and cooking techniques, along with numerous little secrets and tips.
Through my lessons you will be able to embark on the discovery of real Italian cooking, and repeat at home the same dish we make in the class.
You will also have the opportunity to meet people from other parts of the world, who come to Bologna to breathe the magical atmosphere of its cuisine.
I love to cook, and I find there's nothing better than being able to transmit this passion to other people.
An unimaginable success
Up to now all the students who have done a class in Bologna with Bologna Cooking Class, have returned home with a wonderful memory, leaving their impressions in the reviews of the Tripadvisor website.
here some reviews on Tripadvisor
I am sure you will like it and I wait for you in one of my classes,
Visit this page if you are interested in a short class
Visit this page if you are interested in a one-day class
Affectionately yours,
Luigi